#ScaleToEmirates event
April 25, 2022
Spectre Solutions – Drones For Special Tasks found another great opportunity to experience the possibilities of doing business in one of the most fastest growing economies of the world. Yes, the #Scale2Emirates event organized by MK Business Link LLC, Poland and co-represented by Gitex Dubai promoted a wide array of networking opportunities available for companies and start-ups of all sizes and formats.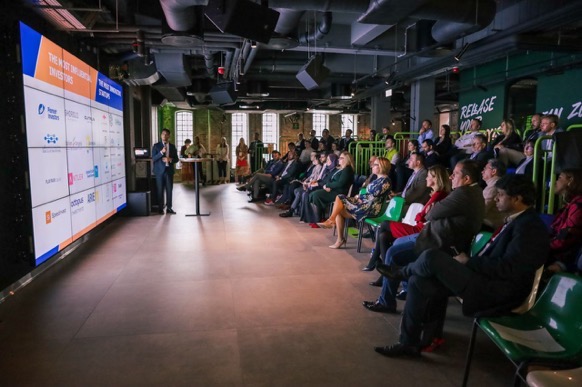 From the Fortune 500 companies to newly introduced start-up ventures and unicorn companies, they showcased some of the best events that's been attracting global companies to pay their visits every year. And what's more interesting is that these high profile events are focused on expansion of global businesses in the GCC regions exclusively.
Special thanks to Rozana Noja and Ashwin Rajmohan for that great presentation on the upcoming opportunities lined up for this year.
Following which we had an excellent presentation by Małgorzata Panek-Kasińska on the overall business opportunities in the Emirate markets for Polish corporates and start-ups.
Post which it was time for us to get some deep insights from Sebastian Konkol – CIO Spectre Solutions – Drones For Special Tasks who shared his own personal thoughts on how businesses have been flourishing in the GCC regions and what kind opportunities would be seen making their way forward in the middle-eastern markets. During the interview he also shared his story on Spectre Solutions' exciting journey that was embarked years ago.
We would like to thank Magdalena Radzka for that in-depth interview and also her co-operation in building many such connections between the two countries.
Thanks Tomasz Rzepa for that insightful presentation on the various Tax implications applicable on Corporates, Individuals and VAT front.
Overall it was a very well organized event hosted by Natalia Dąbrowska and the rest of the team at MK Business Link LLC Poland.