Spectre signs Memorandum of Understanding with COMSATS
September 30, 2023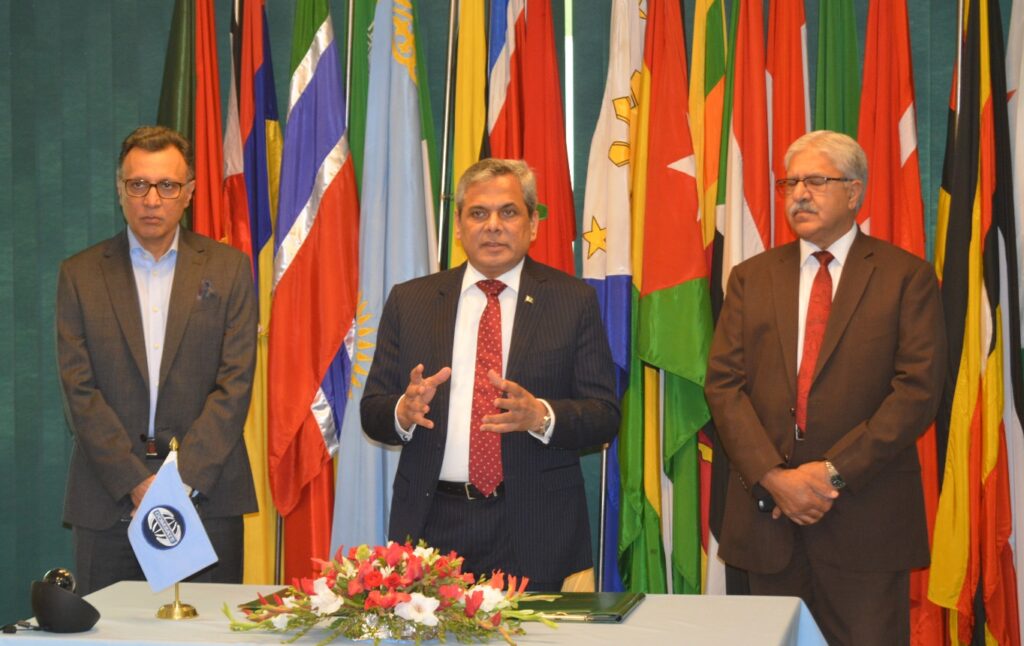 We're proud to inform you that we've signed a Memorandum of Understanding with Commission on Science and Technology for Sustainable Development in the South (COMSATS). It's a big step forward for our partnership to further improve our solutions and accommodate to the highest degree possible to the specific needs of all 27 member countries of COMSATS.
Yesterday, the MoU was signed by the Executive Director of COMSATS, Ambassador Dr. M. Nafees Zakaria, and the Chief Information Officer of Spectre Solutions, Mr. Sebastian Konkol during an online ceremony.
COMSATS is an international body that was devised by Pakistani Nobel Laureate, Prof. Dr. Abdus Salam. It connects 27 countries from Asia, Africa, and Latin America to realize the mission that we fully align with, which is to "create a world where all nations are at peace with one another and capable of providing a good quality of life to their populations in a sustainable way, using modern scientific and technological resources."
We look forward to our future achievements for the security and well-being of COMSATS' members!
Sebastian Konkol, CIO of Spectre Solutions, said:
"I believe that joining hands with COMSATS is a very important step that will be substantial for our understanding of the needs of its member countries. Partnership with outstanding professionals from COMSATS will assure us that we're developing our solutions in a way that is best for accomplishing our goal of improving people's lives. We're very happy that our friends from COMSATS share our belief that technology should be used to the best of its potential to support citizens in need, and we're determined to use our drones for the good of citizens thriving under the care of COMSATS."

Source of photography: www.pakistantoday.com.pk