We are in Forbes!
November 10, 2022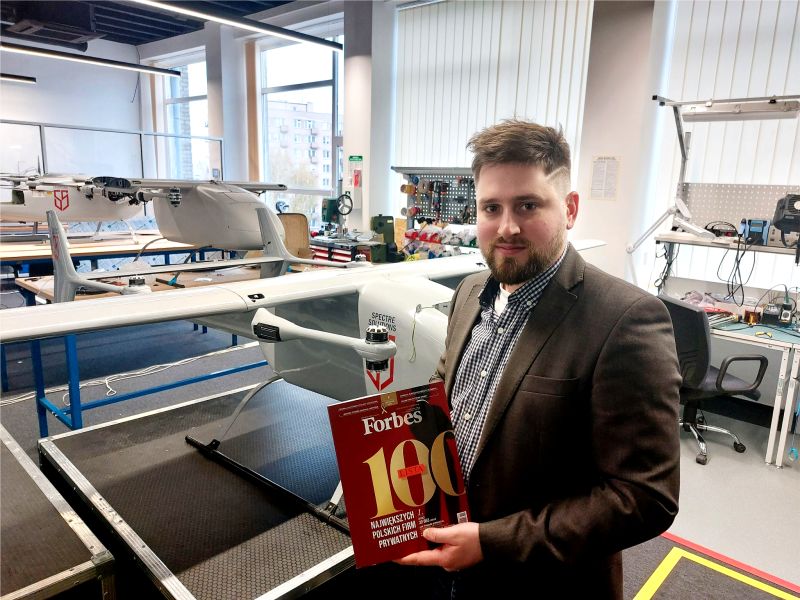 Are you interested in AGRITECH?
We're glad to say that Forbes is.
Spectre Solutions – Drones For Special Tasks appeared in the November edition of the Forbes Polska business magazine to talk about smart ways to improve your harvests.
Franciszek Edward Milczarski (Head Of International Business in Specter Solutions) talked about how drones can be used in the AGRO sector to make work easier and more efficient.
What are your experiences with agritech?
Can new inventions change the future of harvesting?
https://www.forbes.pl/biznes/agritech-traktor-sterowany-z-orbity-drony-zbierajace-jablka-sztuczna-inteligencja/rzbj7vb