Spectre Solutions attended Spotkanie z ambasadorami państw Afryki Subsaharyjskiej in Warsaw
November 9, 2022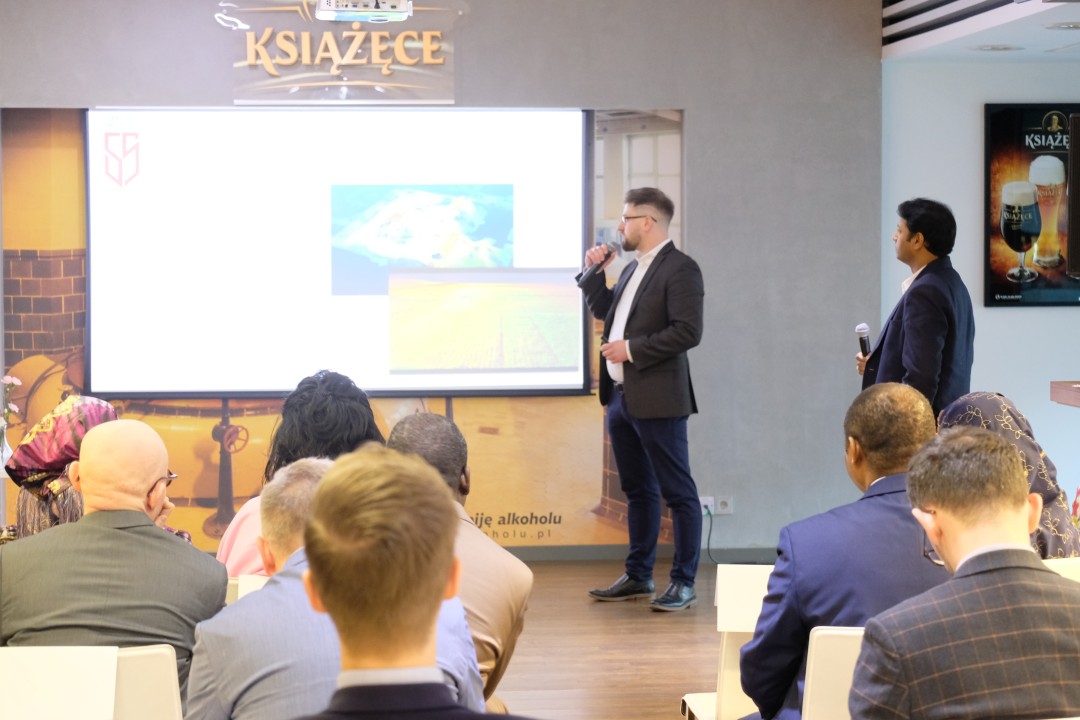 The forum definitely opened a gateway to many different sectoral projects that have immense potential in bringing technology, R&D, manufacturing and trade investments between Poland and Africa. The forum received an overwhelming response from the delegates who saw significant development in Poland's economy due to the underlying growth prospects that the country has witnessed in the last two decades.
Spectre Solutions' team was present to deliver a short presentation on Spectre 1 – Drone, a state-of-the-art drone technology solutions built for multi-purpose utilities and purpose-driven missions. A drones with special features for Special Tasks. Spectre Solutions is absolutely excited to start introducing drone services on much greater levels of optimum service-points.
By launching a multi-specialty drone for multiple purpose and commercial service utilities. Spectre 1 is one of our latest model that possess contemporary service capabilities with in-built features that augments multi-task oriented applications suitable for myriad industry needs.
In addition , Spectre Solutions was able to present its upcoming projects in the African regions emphasizing the collaborative efforts that can be initiated to make UAVs available in markets especially in the following sectors.
• IRS services in Defense and Military.
• Transportation in medical deliveries and e-commerce trade industry.
• Monitoring of Infrastructure in rail, road and oil & gas industry.
• Border Patrolling for assisting Tanzanian Anti-poaching Task Forces for Wildlife conservation.
• R&D projects that allows exchange of technology in collaboration with universities.
• Mapping of farms for better production through GIS (Geographic Information System) and using Deep Learning technology and AI.
Spectre – 1 is already getting ready to hit the skies with latest features and capabilities that can be implemented in many simultaneous projects because of its multi-dimensional kick-start functionalities.
Projects in agriculture mapping, inspection, monitoring, surveillance and border patrolling, human and vehicle using DRI capabilities are some of the reasons why Spectre – 1 drone can provide and carry high-sensitive missions with an absolutely seamless drone technology solutions and service capabilities.
Spectre Solutions is here to provide high-end drone technology with mission-oriented goals that can be achieved with Spectre-1 drone for special tasks.