Spectre Solutions presence on Agrofuturo in Bogota
November 15, 2022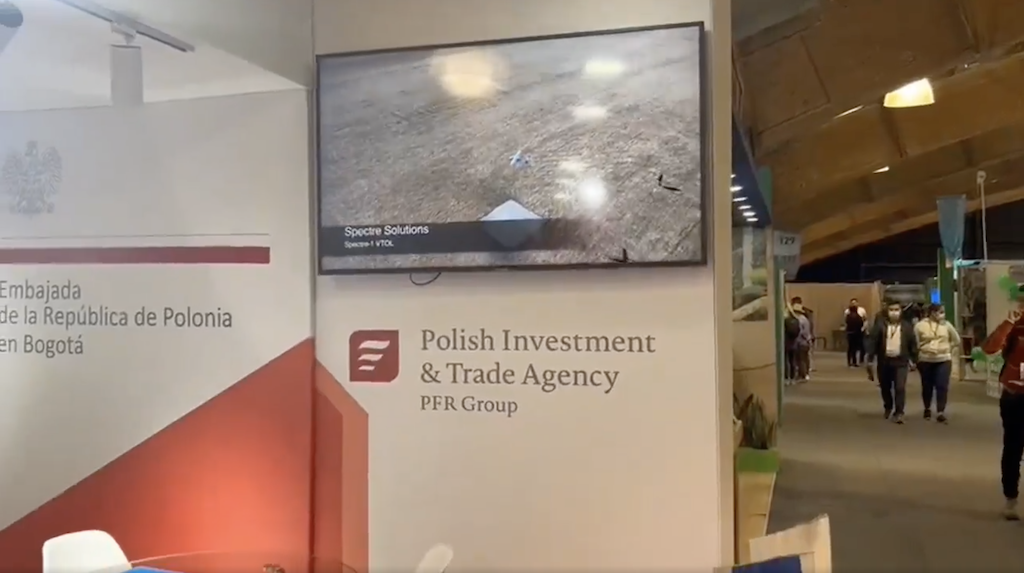 Spectre Solutions – Drones For Special Tasks, in cooperation with Anna Dobrzycka from Polish Investment and Trade Agency (PAIH) had the opportunity to participate in the Expo Agrofuturo in Bogota.
"Expo Agrofuturo is one of the most important events for the agricultural sector in Latin America. The event is attended by all participants of the production chain – producers of agricultural products and agricultural machinery as well as distributors," as can be read on the PAIH's website.
We have presented our solution for improving the future of farming – a Spectre-1 drone with a high-resolution video camera with 40x optical zoom and thermography.
We make it easy to collect accurate data about the observed area. With the help of Big Data technology with Deep Learning features, Spectre-1 supports precise and intelligent farming.
Polish Investment and Trade Agency (PAIH) thank you very much for your help, and we are delighted that we could show our solutions there. We know it will be the next step in our cooperation with Latin American institutions.
If you are interested in how we can help you with your farming, reach out to us with your inquiries.